"Welcome To Merithius" Official Comic Booklet
Now available at our merch desk at all of our shows!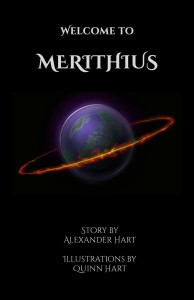 T-SHIRTS
Coming soon for all our shows, look out for them at our merch desk.

STICKERS AVAILABLE AT OUR SHOWS
At each show you will be able to get stickers, collect them all.  Display them proudly to show your support.
Edit